Network security services are designed to protect internal company infrastructures and connected devices from undesired access, mishandling, and attacks. Network security providers can offer a comprehensive assessment of network architecture and evaluate the security of internet and intranet connections. ITLine solutions are leading Edmonton IT Support Services provider.
Providers then use this information to implement firewalls and other protective measures that are customized to meet the client's needs. Network security providers can also help monitor device inventories and wireless access points, and provide up-to-date visibility into the overall security health of individual devices and the network as a whole.
Network security services often overlap with vulnerability assessment and threat intelligence to determine gaps and track possible security risks across a client's network and connected devices. Edmonton IT Support Services go hand-in-hand with endpoint security, application security, and other cybersecurity services to keep companies aware of threats, safe from attacks, and prepared to respond in the event of an incident. Businesses can deploy network security software and other IT security tools in lieu of or in addition to network security services to maximize protection efforts.
ITLine solutions is a Edmonton IT services provider, can help you establish security systems, updates and monitoring that protects your data around the clock.
Put ITLine solutions on your security team to gain these valuable services:
Analyze your current security to identify vulnerabilities and recommend specific solutions for closing any gaps
Enhance network security where necessary with such additions as a firewall or virtual private network (VPN) to provide protection when employees travel or use their personal handheld devices
Contact Us
We help you make smarter IT investments by driving resources out of managing today, freeing your business to move further, faster.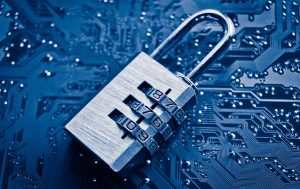 What Services Are You Interested In?*
Cloud Solutions
Managed IT Services
Network Installation and Maintenance
Backup & Disaster Recovery
IT Advisory Services
Server Maintenance (Windows /Linux)
Hourly IT Services
Our managed IT Service can be customized to fit your business operations. Call us today to book a free assessment.