ITLine solutions is a leading IT Support company located in Edmonton & Calgary. ITLine offers a great service in providing IT solutions for your company's IT needs. We strive to offer the best solution at an honest price.
Backup & Disaster Recovery
Disaster recovery (DR) has several components. Traditionally, this meant backing up data to tape and shipping tapes off-site. Or, it might mean using replication software on the host to intelligently copy data to a secondary site over a WAN.
Data backup and disaster recovery integration is happening in several ways. The IT support had to manually and independently confirm that data was both protected locally and safely stored off-site.
Today, DR is being integrated directly into the backup process. Instead of being a separate product requiring sepa­rate management, disaster backup recovery is becoming a feature of the backup product. Data backup and disaster recovery integration is hap­pening in several ways.
Backup software as a DR manager

Some modern data backup software products can manage the data rep­lication processes mentioned above. For example, these products can initiate a storage array-based snapshot, back up the snapshot locally and instruct the storage system's replication software to replicate that snapshot to the remote location.
Backup software as the DR tool

Alternatively, some backup software can replicate data natively. These applications use changed block tracking or source-side deduplication to provide a WAN-efficient method for backing up the application remotely.
IT support Backup software that offers replication provides more flexibility than traditional backup software because it al­lows IT planners to leverage a mixture of primary storage and secondary storage devices.
Cloud backup is another option to ease data backup and disaster recovery integration.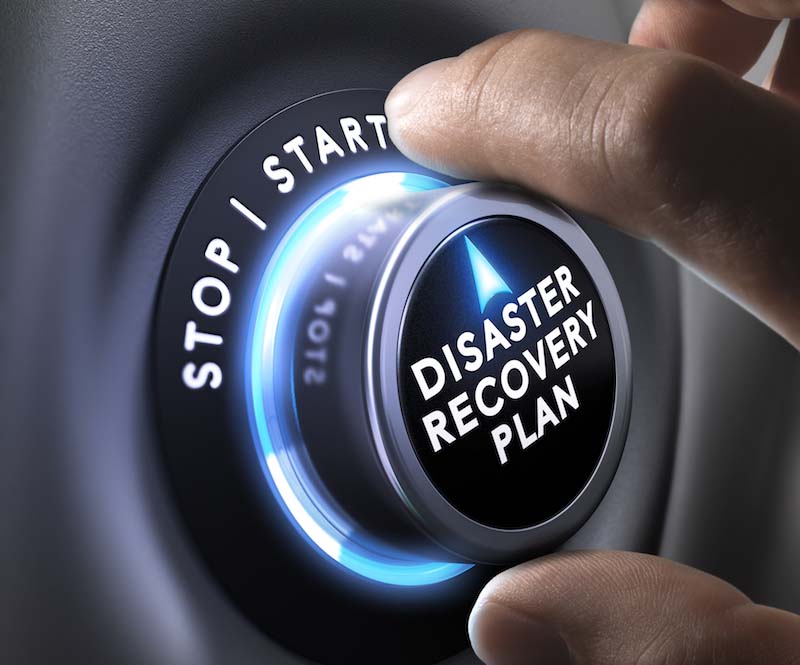 Data movement is the first step. But, a complete DR strategy also needs to include restarting applications. Vir­tualization helps a great deal by lowering hardware costs in the DR site, but the IT planner has to balance cost savings versus performance during the actual disaster. Perfor­mance in the recovered state is critical. If there is a disaster, the IT support has to make sure there is enough compute and storage performance to deliver near production perfor­mance for an extended period. This can require a significant hardware investment.
Contact Us
We help you make smarter IT investments by driving resources out of managing today, freeing your business to move further, faster.
What Services Are You Interested In?*
Cloud Solutions
Managed IT Services
Network Installation and Maintenance
Backup & Disaster Recovery
IT Advisory Services
Server Maintenance (Windows /Linux)
Hourly IT Services
Our Managed IT Service can be customized to fit your business operations. Call us today to book a free assessment.